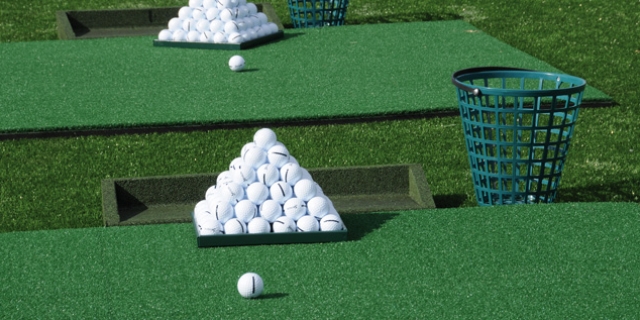 When a golfer makes the decision to get better at the game, there's a tremendous amount of information out there these days.  Besides a You Tube video for every type of ailment possible, there are training aids, books, and social media posts galore available for consumption.  But there are also quite a few options when it comes to actual golf instruction, and it's more important than ever to recognize what's available to you as a golfer and which one fits your style of learning.
First, there's the classic private instruction.  This is a one-on-one golf lesson with you and a golf professional, usually done in half hour or hour increments.  Over time this has been the most popular type of lesson option, but is it the most effective?  As a coach, I can tell you there are certainly times where I get a student who needs a quick tune-up for a business event or charity golf outing – and they need help right away!  In this case I can certainly give them a simple solution or feel for their swing that can help them in the short term to play better and have more fun.  While I don't think the long-term benefits of "one off" lessons are the best, there is certainly something to be gained by taking one.  If you have time to practice regularly, and really want to get better over the long haul, consider the next option.
That option is a long-term coaching program.  Golf instruction has, over the last 7 years, moved more into a "coaching model" that has really made a difference for golf coaches and players.  From your side as a player, it gives you the opportunity to work with someone over an extended period, so that you can maintain a steady improvement pace rather than stalling out with a lesson here or there.  On the coaching side, these are my favorite types of lessons, as I get to take some time and evaluate the whole game of a player, not just their swing.  Now I can make recommendations on different areas, and with steady practice, deliver results and more lasting improvement to their scores.  It's difficult at times for players to take the leap to commit on these types of programs, as it usually requires a time commitment.  In my case, I offer 3 month and 12 month programs, so that if a player is unsure of what type of program is for them, they can start with a shorter one and move up.  Is this the long-term coaching program for you? If you have a difficult work and family schedule that isn't flexible as you would like, then it may not be a good choice.  Not being able to commit to the program is a problem for some folks, so my suggestion would be to start with one lesson, and perhaps book 2-3 lessons throughout the year ahead of time so you can at least stay in touch with your coach and your game on a semi-regular basis.
An additional option is a group learning environment.  These are also becoming more and more popular, and can have a couple of advantages.  First, there's a pricing advantage; most group clinics are priced lower than individual lessons or coaching programs, as there will be a few other players there and the attention to each player will be spread out.  If this doesn't bother you, and you like to meet a few new people (or grab a friend and sign up with them), then group learning is a great option.  Some folks don't believe that they can learn as well with others around, so they shy away from group lessons; this is understandable, but not necessarily the case.  It might be just the right amount of attention you need to process the lessons.  I do these types of clinics starting in April on a Friday night each month, and they have been a real hit for me.  The energy in the group always makes it a lot of fun as a coach, and we laugh a lot and enjoy the evening, knowing the weekend is finally here!
The final option is a group environment with a twist.  Golf schools have become a cool option in the past few years, as they combine individual and group instruction all in one.  While you may be in a group with 3-4 other people, the length of time, typically 5-6 hours with lunch, allows for plenty of one-on-one time with the coach.  These have become popular as they average out to a lesser per-hour rate, and give the golfer an experience that they can talk about to their friends.  Usually golf schools provide not only instruction, but also showcase technology not readily available in regular lessons, and include some type of gift or giveaway.  As a coach who offers them, I can tell you this is one of my favorite lesson programs to offer, as it's a "team" atmosphere for a half day and we get a lot accomplished while still having a ton of fun.
There you have it – all the learning options you could ever want!  Which one is for you?  Take a deep look at what you want to accomplish, how much time and money you have to invest, and what your practice time truly looks like on your calendar.  Weigh the options carefully and find a coach that offers what you are looking for and get started on your journey!  I may know someone who can help…