Are you a high handicap or average golfer? Then TrackMan can REALLY help your game! Don't think for a second that technology is lost on you – it will show you huge gains. Through baseline testing and skills assessment with all clubs or just a few, we can establish a starting point for improvement and show real progress in a short period of time. Find out what so many in the game of golf, including some of the best coaches and players in the world, already know: in the hands of a certified professional like Mark Russo, PGA, TrackMan turns data into feel & results.

TrackMan is the #1 swing and ball flight analysis technology in golf, and is used by the PGA Tour, USGA, R&A, and Tour professionals around the globe.  This incredible radar technology allows the instructor to pinpoint exact issues within the golf swing that help the student and the instructor eliminate guessing and speed up the improvement process.  Using integrated video, each student will be able to receive a detailed summary of each lesson via their own personal account at MYTRACKMAN.COM, which they can reference at any time. The best players in the world trust TrackMan, and now you can to when you come for a lesson with Mark Russo, PGA!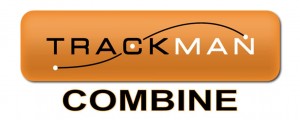 The TrackMan Combine is a standardized test that enables you to identify the strengths and weaknesses in your golf game. Discover the clear correlation between your TrackMan Combine results and your success on the golf course. Consisting of 60 shots hit to selected distances, the TrackMan Combine scores each shot on a scale of 0-100 based on your accuracy.  All data will be uploaded into the global database so that each student can see how they compare to Tour pros, or simply to students within their handicap range.  This test allows the instructor and student to have a true understanding of what areas of ball striking need to be improved so that lessons can be more focused and productive.