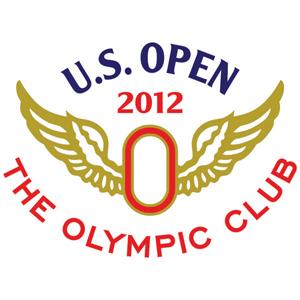 This week the US Open goes back to California, to the Lakes Course at The Olympic Club in San Francisco.  It's a really difficult and interesting test, with the last US Open held there in 1998 and won by Lee Janzen.  It's a course that will test players in a couple of areas, and is really one of those courses that a player either loves or hates.  I was lucky enough to have played it in 2010, so here are a couple of my thoughts on the course and what you need to do well on it.
First off, it's all about the tee shot. Visually it is one of the most difficult courses I have played, as the tee will rest above the fairway, and only a portion of the fairway will be seen and it will slant in one direction or the other, disappearing behind the trees.  In addition, the fairways are incredibly slanted in many cases, so tee shots hitting the fairway must not only hit the short grass but hit it in the right area.  It's totally possible to hit a tee shot on the left side of the fairway and end up in the right rough.  So it's really important to have a good game off of the tee, and a major helping of patience.
Once you negotiate getting it into the fairway (congratulations), you must then manage landing a ball on the greens, which is no easy task.  The greens are very well guarded by bunkers, and while they are generally small greens, they look even smaller from the fairways.  Pushed up bunkers and mowed down chipping areas make things difficult around the putting surfaces.  Plus, the surfaces themselves are fast and undulating, so there really is no easy shot when a green is missed.
In Tiger Woods' press conference today, he mentioned how much concentration is required in the US Open, that you can never take a shot "off" and relax.  At The Olympic Club, that is most definitely the case, as it will certainly prove to be a stiff test of golf starting right from the tee.
MY PICK:  Tiger – he has the confidence, and he doesn't need driver on this course.  As long as he can make putts, watch out…
MY DARK HORSE:  Lee Westwood – he's due for a Major breakthrough, and he's one of the best ball strikers in pro golf, which means a lot at a course like Olympic.  Hit fairways, hit greens – that is key on the Lakes Course more than most courses.