2020 PRIVATE INSTRUCTION RATES
$125  /  One Hour Lesson
$205 / Two Hour Lesson
$395 / Half Day (4 Hours)
$75 / Per Person—Small Group (2-4)
$80 / Junior 45 Minutes (under age 14)
$100 / American Heroes (Wed. Only)
2020 LONG TERM COACHING PROGRAMS
Get the Best Value with a Long Term Program
3 Month Program – 2 Lessons Per Month / $219  Per Month
3 Month Program – 4 Lessons Per Month / $379 Per Month
12 Month Program – 2 Lessons Per Month / $189 Per Month
12 Month Program – 4 Lessons Per Month / $329 Per Month
PRIVATE GOLF INSTRUCTION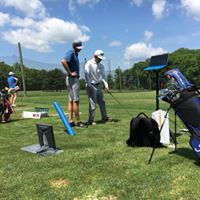 Individual lesson rates and programs available to help you find the right fit for your budget and for your golf game.
LONG TERM COACHING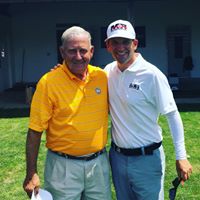 Come see the difference a coach can make in your game!  Long term coaching programs available to take the next step in your journey to better golf – as a team!
GROUP COACHING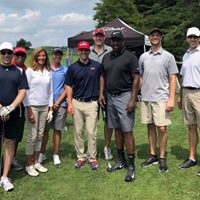 Join me for a fun learning environment with golfers looking to improve just like you! Bring a friend or meet new people as you get better. Great info, great prices, so much fun!
2020 GROUP LESSON PROGRAMS
Click "Group Lessons" or "More Distance" Menus for More Information
SuperSpeed Clinics (Click on "More Distance" for More Info)
**Level 1 – April 3- May 8 or June 17 – August 1 (6 Weeks)
**Level 2 – May 22 – August 14 or August 15 – October 31 (12 Weeks, Level 1 Req.)
Ladies' Golf University (Click on "Group Lessons" for More Info)
**April 3 / May 8 / June 12 / July 24 / September 11
High School Program (Click on "Group Lessons" for More Info)
**Coming Soon
Includes:
Range Balls
TrackMan Data Analysis
K Motion 3D 
BodiTrak Pressure Mat
Video Analysis with Hudl Technique
Lesson Summary Video with Drills
Come join me for a fun and educational golf experience that will leave you with a plan to improve in 2020. I will share my ideas on your golf game, use the latest technology to help assess all areas, and we will have a great time doing it together.  Space is limited, so don't delay!  Give your game the attention it deserves this year by attending group coaching with Golf Digest ranked instructor and 2018 MAPGA Teacher of the Year, Mark Russo.



SEE THE VALUE IN EVERY LESSON, WHAT'S INCLUDED:
Range Balls
TrackMan Radar – Only Professional in the Area Using One for Lessons
BodiTrak Pressure Mat & K Motion 3D Training – Technology to Improve
Covered, Private Teaching Area w/ Grass (In Season)
Heated, Indoor Studio w/ Simulator for Year Round Improvement (Off Season)
Detailed Video Notes on the Main Points of the Lesson w/ Hudl Technique
Video Analysis w/ Hudl Technique – Every Student Gets Video & Lesson Portions