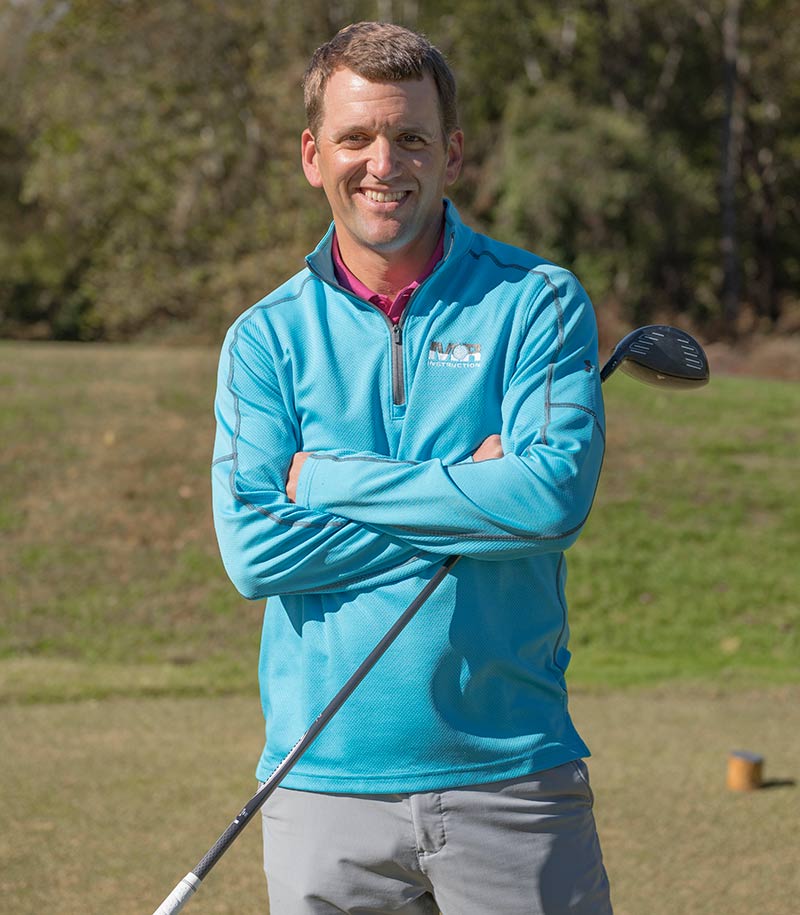 Mark Russo
PGA Professional
A true passion for teaching has led me to my dream job of working as a full-time golf coach. Since 2005, I have been a proud member of the PGA of America and have used the skills and insight gained through serious study to help golfers of all ages and skill levels find their game. From true beginners to accomplished, low-handicap players and fellow golf professionals, I strive to ignite enthusiasm and excitement in all my students while helping them maximize their potential.
Throughout my nearly 15 year career in golf, I have had the privilege of working as a head professional at The Country Club at Woodmore, ranked by Golf Digest as one of Maryland's "Best in State." During that time, I had the unique opportunity to observe the best in the world when the course hosted multiple Nationwide Tour events. Observing Steve Pate, Skip Kendall, Ricky Barnes and other PGA Tour players' swings up close and personal showed me what it takes to be the best of the best.
I have and continue to strive to spend time with the best teachers and coaches in the game today, including my personal mentors Rick Krebs and Andrew Rice.  My goal is to ALWAYS continue to improve my skills and learn new techniques so that I can pass that knowledge along to my students in a learning environment. I've spent a great deal of time trying to find new ways to help my students, as I understand that every player has a different physical makeup and must be taught in a way that best fits their body and learning style.
I am a TrackMan owner & Certified Professional, TPI Certified, Titleist Staff Member and Certified Club Fitter, and a U.S. Kids Certified Junior Golf Instructor.  I've lived in Maryland my entire life, and am a proud graduate of DeMatha Catholic High School and Towson University. My wife, 2 boys and I currently reside in Odenton.
NOMINATED, Middle Atlantic PGA Teacher of the Year, 2016
NOMINATED, Middle Atlantic PGA Teacher of the Year, 2017