ONLINE LESSON OPTIONS – the NEXT BEST THING!
THE SWING CATALYST APP
When you can't come see me in person, join me for the next best thing!  Online lessons are available to get your swing back and have a way to practice correctly at the range or on the course.  Using the Swing Catalyst app, students can submit a down the line and a face on swing, and will receive a professional review of their motion and a drill to use to help them get better and make progress with their ball striking. 
The Swing Catalyst App, already used by many of the best players and coaches in the world, is a sophisticated game improvement tool that fits right into your pocket. The app allows you to capture and analyze your swings on the go. You can also compare your swing to tour professionals, and share your swings with your instructor directly from the app.
Choose the single swing evaluation – or better yet… the annual program that gives you access to me throughout the year!
HOW TO USE THE SWING CATALYST ONLINE SYSTEM WITH MR GOLF INSTRUCTION:
1. Go to online.swingcatalyst.com to create an account; this is where you will share videos with me.
2. Download the Swing Catalyst app on your mobile device for easy video recording and saving.
3. Take a few minutes to view the Swing Catalyst tutorials found here:  https://www.youtube.com/watch?v=SBZRGyqSkyo&list=PLgxA3IJv2lfRFrLziU5OIgAvUpaQTpYhM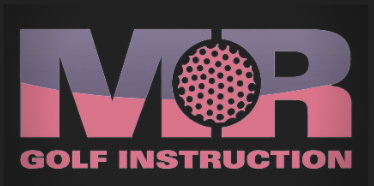 SINGLE SWING EVALUATION
-Swing (2 angles) Sent Through the Swing Catalyst App
-Professional Review & Voiceover
-Drill(s) to Increase Practice Quality & Speed Up Improvement
$49 / Per Swing Evaluation
ULTIMATE ONLINE EXPERIENCE
-2 Swing Reviews Per Month
-Professional Review & Voiceover
-Unlimited Email Exchange w/ Instructor
-2 Face to Face, 30 Minute Zoom Sessions
-Drills to Increase Practice Quality & Speed Up Improvement
$499 / Annually